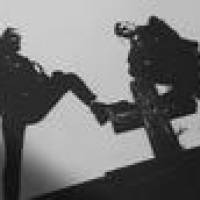 Absurd lyriikat
Alla on artistin Absurd albumit ja kappaleet listattuna. Kappaleiden lyriikat näet klikkaamalla kappaleen nimeä. Listassa on kaikki albumit ja kappaleet, joten lyriikoita ei välttämättä jokaiseen ole saatavilla.
Absurd albumit
Facta Luquuntur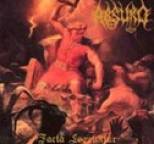 1. Werwolf
2. The Gates of Heaven
3. Pesttanz
4. Eternal Winter
5. Deep Dark Forest
9. Wartend in Einsamkeit
11. In des Mondes blut'gem Schei...
12. Verlassen
13. Lord of Ages (Blood Axis Cov...
15. Ashes to Ashes
16. Last Breath
17. Green Heart
18. Requiem
19. Vampire
21. Für Germanien
22. Als die Alten jung noch ware...
Totenlieder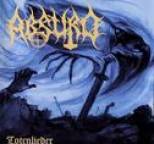 2. Nordmännerlied
4. Der Hammer Zerschmettert das...
6. Der Scharlachrote Tod
7. Wolfsherz
8. Nachtraunen
9. Sturm
10. Wenn Walküren Reiten
Out of the Dungeon (1993)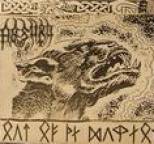 2. Death From the Forest
3. Böse
13. Dawn of Veritates
Asgardsrei (2001)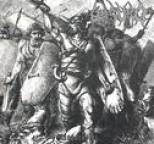 Blutgericht (2004)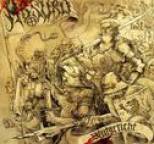 Werwolfthron (2005)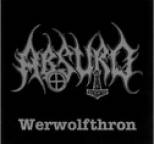 1. Totentanz
2. Über die Gräber Hinweg
3. Schwarzmond
4. Asatr'U
5. Pavane
6. Die Kathedrale
7. The Crucified
11. Vernichtung
12. Helge Hundingstöter
13. Ein Traum
14. Heaven in Blood
15. Palästinalied
Raubritter (2009)
1. Raubritter
3. Über Die Weitens Midgards
5. Permafrost
6. As The Fullmoon Disappears
Raubritter / Grimmige Volksmusik (2009)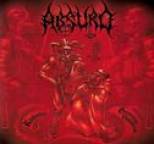 3. Uber die Weiten Midgards
4. Die Rate Rune
5. Kin Jager aus Walhall
6. Hab mein Pestkarren vollgela...
7. Hoch auf dem Panzerwagen
8. Aufruf des Schinderhannes
9. Des Watans Schwarzer Haufen
Life Beyond the Grave: 1992-1994 (2011)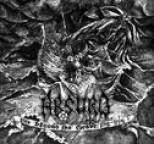 1. Intro (1994)
3. Last Breath (1992)
4. Black Motorcycle (1992)
5. The Gates of Heaven (1992)
6. Bose (1992)
10. Cannibal Lust (1993)
11. Last Breath (1993)
12. Eternal Winter (1993)
13. YMCA (1993)
14. Htaed S'dog (1993)
15. The Gates of Heaven (1993)
17. Vampire (tomb version) (1993...
18. Werwolf (1993)
19. Bose (extended version) (199...
21. God's Death (93/94)
24. Battle in the Holy Halls (93...
26. Bose (93/94)
27. Vampire (93/94)
28. Outro - The better god (93/9...
29. Intro - Suffering (93/94)
30. Unendlich (93/94)
32. Sadness (93/94)
33. God's Death (organ version)...
34. Last Breath (battle version)...
36. Strafe (93/94)
40. Bose (1994)
42. Mondblut
44. Odin's Ravens
50. Dawn of Veritatis Splendor -...
53. Son of the Endless Night (19...
54. Konig Von Thule (1994)