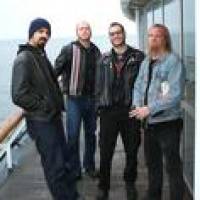 Adam West lyriikat
Alla on artistin Adam West albumit ja kappaleet listattuna. Kappaleiden lyriikat näet klikkaamalla kappaleen nimeä. Listassa on kaikki albumit ja kappaleet, joten lyriikoita ei välttämättä jokaiseen ole saatavilla.
Adam West albumit
Right On! (2003)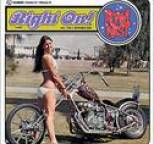 1. C`Mon And Bludgeon Me
2. Cut Loose
3. Blueblood
4. Swagger
5. Hot Chocolate
8. Juggernaut
9. Gentlemen´s Evening
10. Fire In My Bones
11. sheild your eyes
12. Sultry Motherfucker
13. Erotic Neurotic
God's Gift To Women (2006)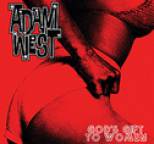 1. Devilishly Handsome
2. Trying To Be A Man In A Woma...
3. Gets Me Off
4. Wishbone
5. Second Sight
6. Eye To Eye
7. There's A Bimboo Under My Be...
8. God's Gift To Women
9. Hotsy Totsy
11. Center Stage
12. The Floozy
13. In The Back Of My Hearse (Lo...
Hi-Balls Are Rolling! (2006)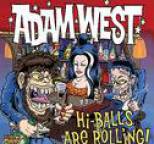 1. Hi-Ball
2. Your Wish Is My Command
3. Nine
4. Cruiser
5. Sin City
6. Cold Sweat
7. Asteroid B-612
8. Neat Neat Neat
9. Psycho Therapy
10. Sizzleen
11. Supernaut
12. Piece of Ass
13. Iron Chain
14. Kiss of Steel
15. Real Cool Time
16. Yr Days Are Numbered, Mother...
17. Have Your Way With Me
18. Burned My Eye
19. Dog Meat
20. SWLABR
Longshot Songs for Broke Players 2001-2004 (2008)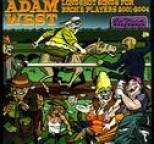 1. Thora's Hammer
2. Ferrytale
3. Gangland
5. Have Love Will Travel (Live)
6. 1970 (Live)
7. We've Got Cake
9. I Left as a Lamb (But I'll R...
10. We're inside
11. Go On Girl
14. In The Back of My Hearse (7&...
15. Find It!
16. Deuce
18. Live for The Day
20. Where Eagles Dare
22. Beltway to My Heart (Beltway...
23. Down in Flames
24. Special Secret Song Inside
Power to the People (2008)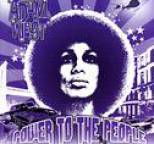 1. Bulletproof
2. Vex Me Hex Me
3. Power to the People
4. Gimme a bed or gimme a bulle...
5. Gigolo
6. Until You Kiss Me
7. Megalomania (Is My Only Vice...
9. Zenith
10. Lost in Ost
12. The Great Googly Moogly