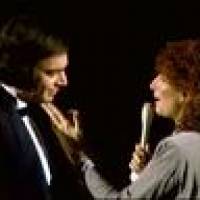 Barbra Streisand duet with Neil Diamond lyriikat
Alla on artistin Barbra Streisand duet with Neil Diamond albumit ja kappaleet listattuna. Kappaleiden lyriikat näet klikkaamalla kappaleen nimeä. Listassa on kaikki albumit ja kappaleet, joten lyriikoita ei välttämättä jokaiseen ole saatavilla.
Barbra Streisand duet with Neil Diamond albumit
In My Lifetime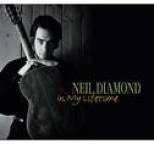 3. A Million Miles Away (Origin...
4. A Good Kind Of Lonely (Origi...
5. What Will I Do?
6. Clown Town
14. The Boat That I Row
19. Shilo
20. Brooklyn Roads
21. And The Grass Won't Pay No M...
24. Brother Love's Traveling Sal...
26. Done Too Soon
27. Morningside
28. Soolaimon
29. He Ain't Heavy...He's My Bro...
30. Crunchy Granola Suite
31. Play Me
33. Prologue
34. Lonely Looking Sky
35. Skybird
36. Dear Father
37. Be
42. Dry Your Eyes
52. I'm Alive
53. Heaven Can Wait
56. You Make It Feel Like Christ...
57. Falling
58. Dancing To The Party Next Do...
59. The Story Of My Life
60. I'm Sayin' I'm Sorry
61. If There Were No Dreams
64. Angel Above My Head
65. Everybody
66. In My Lifetime (closing albu...
The Concert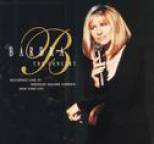 1. Overture (Live)
3. Opening Remarks (Live)
4. I'm Still Here (Live)
5. Can't Help Lovin' That Man (...
8. Lover Man (Oh, Where Can You...
9. Therapist Dialogue #1 (Live)
10. Will He Like Me? (Live)
11. Therapist Dialogue #2 (Live)
12. He Touched Me (Live)
13. Evergreen (Live)
14. Therapist Dialogue #3 (Live)
15. The Man That Got Away (Live)
17. Entr'acte (Live)
18. The Way We Were (Live)
19. You Don't Bring Me Flowers (...
20. Lazy Afternoon (Live)
21. Once Upon A Dream/When You W...
22. Not While I'm Around (Live)
23. Ordinary Miracles (Live)
24. Yentl Medley(Where Is It Wri...
26. My Man (Live)
27. For All We Know (Live)
28. Somewhere (Live)
The Essential Barbra Streisand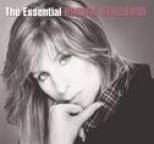 1. You Don't Bring Me Flowers (...
The Essential Neil Diamond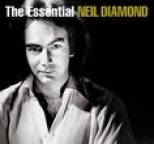 1. Solitary Man (mono)
3. I Got The Feelin' (Oh No, No...
4. Kentucky Woman (mono)
5. Girl, You'll Be A Woman Soon...
7. Red, Red Wine (mono)
9. I'm A Believer (mono)
10. Sweet Caroline
11. Song Sung Blue
12. Holly Holy
13. I Am...I Said
14. Cracklin' Rosie
15. Play Me (Live)
16. Morningside (Live)
17. Crunchy Granola Suite (Live)
19. Soolaimon (Live)
20. America
21. Hello Again
22. Love on the Rocks
23. Captain Sunshine (Live)
24. He Ain't Heavy...He's My Bro...
25. Yes I Will/Lady Magdalene (L...
26. Shilo (Live)
27. Brother Love's Traveling Sal...
29. Beautiful Noise
30. You Don't Bring Me Flowers
31. Desirée
33. September Morn
34. I've Been This Way Before
35. Yesterday's Songs
36. Heartlight
37. Headed For The Future
38. You Are The Best Part Of Me
You Don't Bring Me Flowers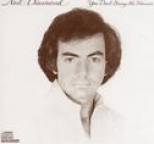 3. Remember Me
6. The Dancing Bumble Bee/Bumbl...
8. Memphis Flyer
9. Say Maybe
10. Diamond Girls