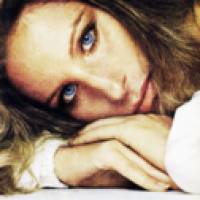 Barbra Streisand lyriikat
Alla on artistin Barbra Streisand albumit ja kappaleet listattuna. Kappaleiden lyriikat näet klikkaamalla kappaleen nimeä. Listassa on kaikki albumit ja kappaleet, joten lyriikoita ei välttämättä jokaiseen ole saatavilla.
Barbra Streisand albumit
A Christmas Collection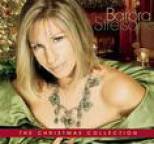 2. Have Yourself a Merry Little...
4. The Christmas Song (Chestnut...
5. The Christmas Song (Chestnut...
7. My Favorite Things
9. The Best Gift
10. Sleep In Heavenly Peace (Sil...
11. Gounod's Ave Maria
17. The Lord's Prayer
18. I'll Be Home for Christmas
19. A Christmas Love Song
21. I Remember
22. Snowbound
23. It Must Have Been the Mistle...
24. Christmas Lullaby
26. Grown-Up Christmas List
27. Ave Maria
28. Closer
29. One God
Je M Appelle Barbra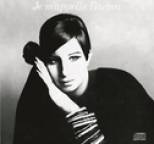 1. Free Again
2. Autumn Leaves
3. What Now My Love
5. Copin - Clopant
6. L E Mur
7. I Wish You Love
9. Love And Learn
10. Once Upon A Summertime
11. Martina
12. I've Been Here
The Essential Barbra Streisand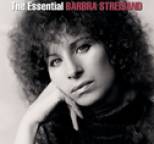 1. A Sleepin' Bee
2. Cry Me a River
5. People
6. My Man
7. Second Hand Rose
9. Don't Rain on My Parade
10. Happy Days Are Here Again
13. Stoney End
14. Since I Fell for You
15. What Are You Doing the Rest...
16. The Way We Were
17. The Way We Were (from solo a...
18. All in Love Is Fair
19. Lazy Afternoon
21. Evergreen
22. My Heart Belongs to Me
25. The Main Event/Fight
32. Comin' in and Out of Your Li...
33. Memory
35. A Piece of Sky
36. Putting It Together
37. Not While I'm Around
39. Someday My Prince Will Come
40. All I Ask of You
41. Children Will Listen
45. I've Dreamed of You
46. Someday My Prince Will Come...
47. You'll Never Walk Alone (New...
48. A Hazy Shade of Winter
49. Hallelujah
50. Tin Pan Alley (aka Roughest...
51. Blind Willie McTell
52. Ring of Fire
54. That's the Way of the World
55. Family Affair
56. Summertime
58. Love on the Rocks
59. I'll Be Over You
60. 'Round Midnight
The Ultimate Collection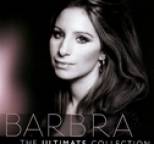 4. You Don't Bring Me Flowers
14. Stranger In A Strange Land
18. Smile
19. In The Wee Small Hours Of Th...
What Matters Most Barbra Streisand Sings The Lyrics Of Alan & Marilyn Bergman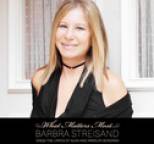 3. Solitary Moon
4. Nice 'n' Easy
5. Alone In The World
7. The Same Hello, The Same Goo...
8. That Face
9. I'll Never Say Goodbye
15. Pieces Of Dreams
16. The Island
17. The Summer Knows
18. How Do You Keep The Music Pl...
19. After The Rain
Guilty (1979)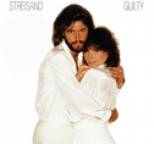 2. Guilty (One In A Million)
3. Guilty (Duet With Barry Gibb...
6. Run Wild
7. Promises
8. The Love Inside
13. What Kind Of Fool
14. Life Story
15. Never Give Up
16. Make It Like a Memory
One Voice (1986)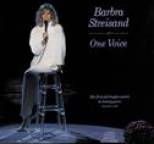 2. Evergreen (Love Theme From (...
11. It's a New World
13. America the Beautiful
Christmas Memories (2001)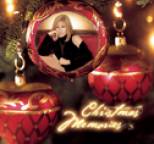 4. What Are You Doing New Year'...
8. It Must Have Been The Mistle...
Duets (2002)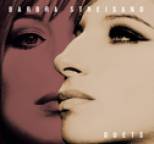 1. I Won't Be The One To Let Go...
2. I Won't Be the One to Let Go...
4. Guilty (feat. Barry Gibb)
5. Guilty
6. You Don't Bring Me Flowers (...
7. You Don't Bring Me Flowers (...
8. I Finally Found Someone (fea...
10. Cryin' Time (Duet with Ray C...
11. Cryin' Time (feat. Ray Charl...
12. I've Got A Crush On You (Due...
13. I've Got a Crush on You (fea...
14. Tell Him
15. Tell Him (feat. Celine Dion)
21. What Kind of Fool (feat. Bar...
23. I Have A Love / One Hand One...
26. One Less Bell To Answer/A Ho...
27. Lost Inside Of You
28. Lost Inside of You (feat. Kr...
30. Till I Loved You (Duet with...
31. Make No Mistake, He's Mine (...
32. Make No Mistake He's Mine (f...
34. If You Ever Leave Me (Duet w...
35. The Music of the Night (Duet...
36. The Music of the Night (feat...
38. Ding-dong the Witch Is Dead...
39. Get Happy / Happy Days Are H...
40. Get Happy/Happy Days Are Her...
42. All I Know Of Love (Duet wit...
The Movie Album (2002)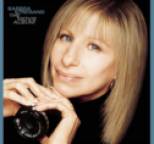 2. Moon River
4. Wild Is the Wind
5. Emily
6. More In Love With You
9. Calling You
10. The Second Time Around
11. Goodbye For Now
12. You're Gonna Hear From Me
Memories (2012)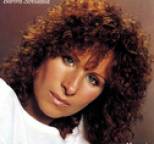 6. New York State Of Mind
8. No More Tears
14. The Way We Were (from the Ra...
16. Wet
17. A Man I Loved
18. I Don't Break Easily
19. Kiss Me In The Rain