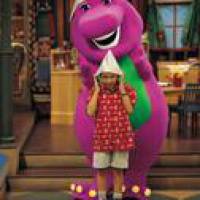 Barney lyriikat
Alla on artistin Barney albumit ja kappaleet listattuna. Kappaleiden lyriikat näet klikkaamalla kappaleen nimeä. Listassa on kaikki albumit ja kappaleet, joten lyriikoita ei välttämättä jokaiseen ole saatavilla.
Barney albumit
Barney's Big Surprise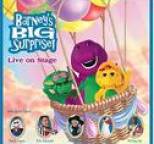 1. Barney Is a Dinosaur
5. Happy Birthday to Me
6. My Kite
9. We are Little Robots
12. Hey, Look At Me! I Can Fly!
13. Ducks That I Once Knew
16. Old MacDonald Had a Farm
18. Old King Cole
Barney's Colorful World! Live!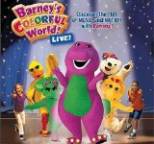 5. Jungle Adventure=20
7. If All the Rain
11. The RainbowSong
12. I'd Love to Sail
14. Mister Sun
19. Bubbles
21. Just Imagine
22. Colors All Around
Barney's Favorites, Vol. 1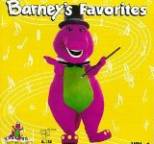 Barney's Favorites, Vol. 2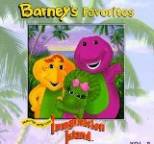 Barney's Greatest Hits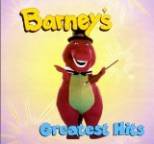 5. There Are Seven Days (Clemen...
10. Do You Ears Hang Low?
21. Rock-A-Bye, Baby/Hey Diddle...
Barney's Sleepytime Songs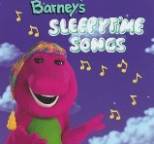 Happy Holidays, Love Barney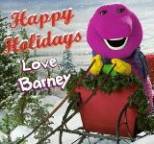 I Love to Sing With Barney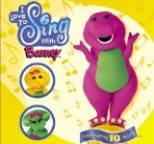 2. The Land of Make Believe
3. Our Friend Barney Had a Band
4. Taking Turns
5. Over the Meadow
7. S'Mores
11. A Silly Song
12. Boom, Boom, Ain't It Great t...
14. Castles So High
16. Down by the Station
21. The Rocket Song
22. The Baby Bop Song
23. Muffin Man Medley
25. People Helping Other People
Land of Make Believe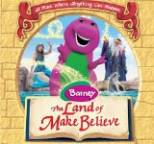 1. The Wheels On The Bus
2. The Library
6. The Not-So- Magical Magician
8. Everybody Needs A Nap
11. It's Time To Celebrate
Start Singing With Barney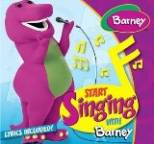 1. ABC Song
2. Bumpin' Up and Down
3. What Shall We Make Today?
4. Clean Up
6. Itsy Bitsy Spider
7. The Baby Bop Hop
8. Silly Sounds
9. By Myself!
10. I Love To Read! / Books Are...
13. Buckle Up My Seatbelt / Ridi...
16. The Duckies Do
17. Mary Had A Little Lamb
18. Old MacDonald
19. The Popcorn Song
20. Pumpernickel
21. Laugh With Me!
22. I Can Laugh
23. I Love You
30 Dino-Mite Songs (2011)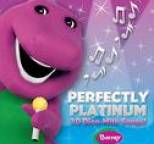 2. Barney's Name Game
3. I Hear Music Everywhere
4. If You're Happy And You Know...
5. Baby Bop Hop
6. I Just Can't Wait
11. Rock Like A Monkey
14. Icy, Creamy Ice Cream
15. Rock-N-Roll Star
16. One, Two, Buckle My Shoe
18. Welcome To My Tea Party
19. Clapping Song
20. Best Of Friends
21. How Does This Thing Work
23. Clip, Clop Riding On A Pony
25. Books Are Fun
26. Airplane Song
28. Dino Dance
29. Being Together