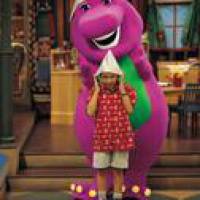 Barney lyriikat
Alla on artistin Barney albumit ja kappaleet listattuna. Kappaleiden lyriikat näet klikkaamalla kappaleen nimeä. Listassa on kaikki albumit ja kappaleet, joten lyriikoita ei välttämättä jokaiseen ole saatavilla.
Barney albumit
Barney's Big Surprise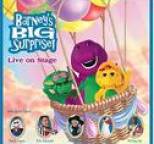 1. Barney Is a Dinosaur
3. Welcome to Our Treehouse
6. My Kite
9. We are Little Robots
12. Hey, Look At Me! I Can Fly!
13. Ducks That I Once Knew
14. Happy Birthday To Me (Repris...
16. Old MacDonald Had a Farm
18. Old King Cole
19. Happy Birthday To You
Barney's Colorful World! Live!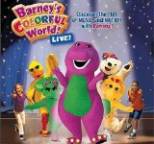 3. Mr. Knickerbocker
4. The Airplane Song
5. Jungle Adventure=20
9. It's C-C-Cold! Burrr!
10. Look at Me, I'm Dancing
11. The RainbowSong
12. I'd Love to Sail
14. Mister Sun
19. Bubbles
21. Just Imagine
Barney's Favorites, Vol. 1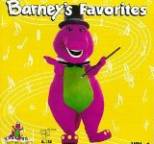 Barney's Favorites, Vol. 2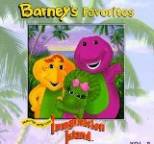 2. Everyone Is Special
4. BJ's Song
5. Growing
8. Friendship Song
10. Good Manners
12. Buckle Up My Seatbelt
13. Barney Bag
17. Sea Medley: Sailing, Sailing...
18. Rainbow Song
19. Mr. Sun
20. Happy Wanderer
21. Wheels on the Bus
22. My Aunt Came Back
23. John Jacob Jingleheimer Schm...
24. Pop Goes The Weasel
25. Tinkerputt's Song
Barney's Greatest Hits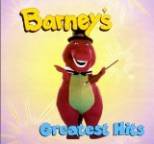 5. There Are Seven Days (Clemen...
10. Do You Ears Hang Low?
21. Rock-A-Bye, Baby/Hey Diddle...
25. I Love You (This Old Man)
Barney's Sleepytime Songs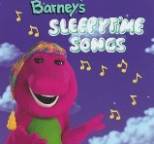 Happy Holidays, Love Barney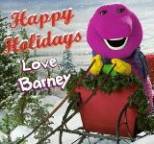 1. Love the Holidays
2. Jingle Bells
3. Rudolph The Red-Nosed Reinde...
4. My Dreidel
6. It's Snowing!
7. A Holly Jolly Christmas
9. The Twelve Days of Christmas
11. Frosty The Snow Man
13. Habari Gani
14. Over The River And Through T...
15. Hey, Santa Claus
17. Deck te Halls
18. Sleigh Ride
19. It's Twinkle Time
20. We Wish You a Merry Christma...
I Love to Sing With Barney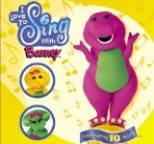 4. Taking Turns
6. London Bridge
7. S'Mores
9. The Noble Duke of York
11. A Silly Song
14. Castles So High
15. She'll Be Comin' Round the M...
20. The More We Get Together
21. The Rocket Song
22. The Baby Bop Song
23. Muffin Man Medley
25. People Helping Other People
26. You Can Count on Me
Land of Make Believe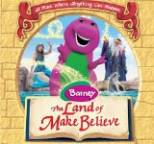 2. The Library
3. That's What An Island Is
6. The Not-So- Magical Magician
7. Colors Make Me Happy
9. The Ants Go Marching
10. Please and Thank You
11. It's Time To Celebrate
12. It's Good To Be Home
Start Singing With Barney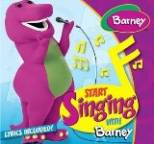 1. ABC Song
3. What Shall We Make Today?
4. Clean Up
7. The Baby Bop Hop
8. Silly Sounds
9. By Myself!
12. Squishy, Squashy, Washy
13. Buckle Up My Seatbelt / Ridi...
15. Down By The Bay / It'S A Fun...
16. The Duckies Do
18. Old MacDonald
19. The Popcorn Song
20. Pumpernickel
21. Laugh With Me!
22. I Can Laugh
23. I Love You
30 Dino-Mite Songs (2011)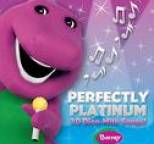 2. Barney's Name Game
4. If You're Happy And You Know...
5. Baby Bop Hop
6. I Just Can't Wait
8. When I'm Old Enough To Join...
9. Twinkle, Twinkle Little Star
14. Icy, Creamy Ice Cream
15. Rock-N-Roll Star
19. Clapping Song
20. Best Of Friends
23. Clip, Clop Riding On A Pony
25. Books Are Fun
26. Airplane Song
28. Dino Dance
29. Being Together