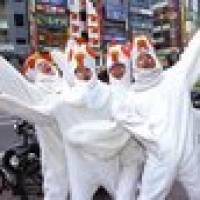 Bbq Chickens lyriikat
Alla on artistin Bbq Chickens albumit ja kappaleet listattuna. Kappaleiden lyriikat näet klikkaamalla kappaleen nimeä. Listassa on kaikki albumit ja kappaleet, joten lyriikoita ei välttämättä jokaiseen ole saatavilla.
Bbq Chickens albumit
Fine Songs, Playing Sucks (2010)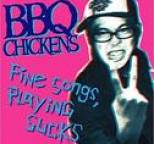 2. If The Kids Are United
3. I Want It That Way?
4. Sesame Street Theme
5. Daytripper
6. Like A Virgin
7. One More Time
8. Getchoo
9. Itsy Bitsy Teenie Weenie Yel...
11. Buffalo Soldier
12. Middle??????
13. Bonded By Blood????
14. Pretty Woman
15. Evil Dick?
Good Bye To Your Punk Rock (2010)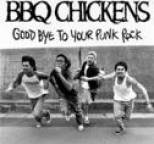 1. Pizza Of Death's Theme
2. Fat Boy
3. New York
4. Fuck V.I.P. Fuck
5. Muscle, Muscle
6. Fight Until You Die
7. I Like It Sweet
8. Crude Pop
9. Low Iq Ichi
10. I.s.o.'s Theme
11. Kill Fashion Hippies
12. Somebody Get Me A Doctor
13. Razors Edge
14. Break Everything
15. Jackass
16. I'm The Man
17. Old School
18. Bbq Up Your Ass
19. More Beer
20. Love, Love, Love
Indie Rock Strikes Back (2010)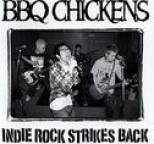 1. Keep It Real
2. Football Freaks
3. Big Mac
4. Sick Guy
5. I Hate The Cops
6. Winnie-The-Pooh
7. Hongolian's Theme
8. Anti Good
9. Popcorn Love
10. Fuck You
11. Bbq Chickens Go
12. Andy's Dead
13. Big City
14. The Master
15. Stupid Magazines
16. Fake Punks, Fuck Off
17. The Theme From Bbq Chickens
18. Ritzpoo
19. Hungry
Crossover And Over (2011)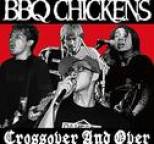 1. Here Comes The Time To Dance
2. Revenge
3. Raised Up In Hell
4. One Night Bodo
5. Xie Xie
6. Woo Baby
7. Action Not Words
8. C'mon
9. Too Much Information
10. Let's Fuckin' Go
11. Push Push
12. Get Faster, Get Shorter, Get...
13. Is This Justice
14. Andrew's Theme
15. Shu Ha Ri
16. God Blast You
17. No Nuclear Power
18. Sex