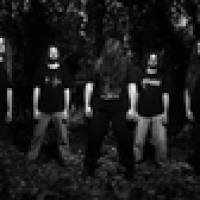 Cannibal Corpse lyriikat
Alla on artistin Cannibal Corpse albumit ja kappaleet listattuna. Kappaleiden lyriikat näet klikkaamalla kappaleen nimeä. Listassa on kaikki albumit ja kappaleet, joten lyriikoita ei välttämättä jokaiseen ole saatavilla.
Cannibal Corpse albumit
Kappaleet, joiden albumi ei ole tiedossa
Tomb of the Mutilated (1992)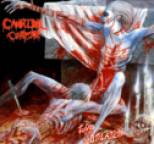 1. Hammer Smashed Face
2. I Cum Blood
4. Split Wide Open
6. The Cryptic Stench
9. Beyond the Cemetery
11. I Cum Blood - Live
Vile (1996)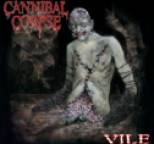 1. Devoured by Vermin
3. Perverse Suffering
4. Disfigured
5. Bloodlands
6. Puncture Wound Massacre
7. Relentless Beating
8. Absolute Hatred
10. Orgasm Through Torture
11. Monolith
12. Staring Through the Eyes of...
Gallery of Suicide (1998)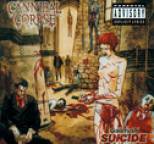 1. I Will Kill You
2. Disposal of the Body
3. Sentenced to Burn
4. Blood Drenched Execution
6. Dismembered and Molested
7. From Skin to Liquid
10. Chambers of Blood
11. Headless
12. Every Bone Broken
Bloodthirst (1999)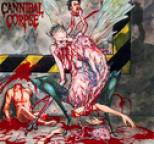 1. Pounded Into Dust
2. Dead Human Collection
4. The Spine Splitter
5. Ecstacy in Decay
6. Raped by the Beast
9. Blowtorch Slaughter
10. Sickening Metamorphosis
Live Cannibalism (2000)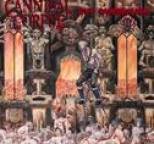 Eaten Back to Life (2001)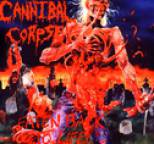 1. Shredded Humans
3. Put the to Death
4. Mangled
5. Scattered Remains Splattered...
7. Rotting Head
8. The Undead Will Feast
9. Bloody Chunks
10. A Skull Full of Maggots
12. Born in a Casket Live
Gore Obsessed (2001)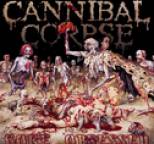 1. Savage Butchery
2. Hatchet to the Head
4. Dormant Bodies Bursting
5. Compelled to Lacerate
6. Drowning in Viscera
7. Hung and Bled
9. Mutation of the Cadaver
10. When Death Replaces Life
11. Grotesque
12. No Remorse
Butchered at Birth (2002)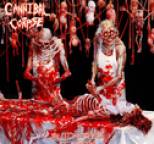 1. Meathook Sodomy
2. Gutted
3. Living Dissection
4. Under the Rotted Flesh
5. Covered With Sores
6. Vomit the Soul
9. Innards Decay
11. Covered With Sores - Bonus
Kill (2006)
1. The Time To Kill Is Now
2. Make Them Suffer
5. Five Nails Through the Neck
6. Purification By Fire
7. Death Walking Terror
9. The Discipline Of Revenge
10. Brain Removal Device
11. Maniacal
12. Submerged In Boiling Flesh
13. Infinite Misery
The Bleeding (2006)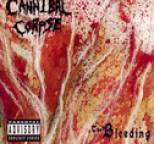 1. Staring Through the Eyes of...
2. Fucked with a Knife
4. Pulverized
5. Return To Flesh
6. The Pick Axe Murders
8. The Bleeding
9. Force Fed Broken Glass
10. An Experiment In Homicide
Evisceration Plague (2009)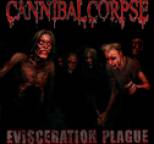 1. Priests of Sodom
2. Scalding Hail
3. To Decompose
4. A Cauldron Of Hate
6. Evidence In The Furnace
7. Carnivorous Swarm
8. Evisceration Plague
10. Carrion Sculpted Entity
11. Unnatural
12. Skewered From Ear To Eye
The Wretched Spawn (2011)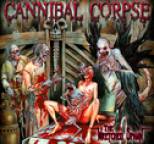 2. Psychotic Precision
3. Decency Defied
4. Frantic Disembowelment
6. Cyanide Assassin
7. Festering in the Crypt
8. Nothing Left to Mutilate
9. Blunt Force Castration
11. Slain
12. Bent Backwards and Broken
13. They Deserve to Die