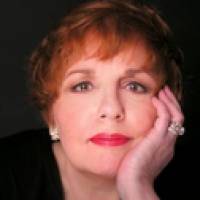 Carol Sloane lyriikat
Alla on artistin Carol Sloane albumit ja kappaleet listattuna. Kappaleiden lyriikat näet klikkaamalla kappaleen nimeä. Listassa on kaikki albumit ja kappaleet, joten lyriikoita ei välttämättä jokaiseen ole saatavilla.
Carol Sloane albumit
But Not for Me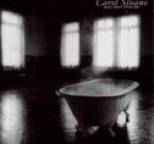 1. Nice Work If You Can Get It
2. How Long Has It Been Going O...
3. Oh Lady Be Good
4. But Not for Me
5. Isnt It a Pity
6. Love Walked In
7. Ive Got a Crush on You
8. They All Laughed
9. Embracable You
10. I Love You Porgy - Summertim...
Love You Madly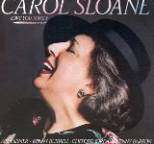 1. Love You Madly
2. I Could Have Told You So
3. My Gentleman Friend
4. For All We Know
5. While We're Young
6. Norwegian Wood (This Bird Ha...
8. I'm Glad There Is You
9. I Wish I'd Met You
10. Someday You'll Be Sorry
11. Inside a Silent Tear
12. Getting Some Fun Out of Life
13. My Foolish Heart
The Songs Sinatra Sang (1996)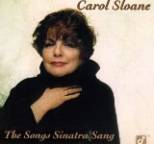 1. I've Got You Under My Skin
2. In The Still Of The Night
3. One For My Baby
4. At Long Last Love
6. Fly Me To The Moon
7. In The Wee Small Hours Of Th...
8. You Make Me Feel So Young
9. The Night We Called It A Day
10. You Go To My Head
11. I Fall In Love Too Easily
12. The Best Is Yet To Come
13. Young At Heart
Something Cool (2006)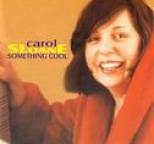 1. Something Cool
2. Jackie
3. Baby, Don't You Quit Now
4. Can't We Be Friends?
5. You're A Bad Influence On Me
6. Cotton Tail
7. Some 0ther Spring
As Time Goes By (2007)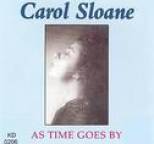 1. Caravan (Studio)
2. My Foolish Heart (Studio)
3. I Thought About You (Studio)
4. As Time Goes By (Studio)
5. Where or When (Studio)
8. Angel Eyes (Studio)
10. My One and Only Love (Studio...
11. Sunday (Studio)
Dearest Duke (2007)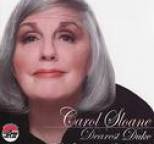 1. Sophisticated Lady
2. Solitude
5. Serenade to Sweden
6. Mood Indigo
7. Rocks In My Bed / I Ain't Go...
8. In A Sentimental Mood / Prel...
9. Day Dream
10. I Got It Bad And That Ain't...
11. Just A'Sittin' and A'Rockin'...
12. Just Squeeze Me (Bon't Don't...
The Jazz Ladies Volume 4 (2007)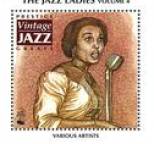 1. Burst in with the Dawn
2. Everything Must Change
3. I'm Coming Home
4. Saint louis blues
5. Sorrowful Blues
6. Baby Doll
8. As Time Goes By
9. I Only Have Eyes for You
10. Where Or When
11. It's a Blue World
12. Saving Myself for You
13. You Can't Be Mine
14. Sugar Blues
We'll Meet Again (2010)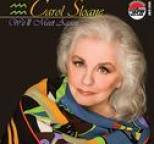 1. Exactly Like You (Featuring...
2. Something to Remember You By...
3. Anytime, Anyday, Anywhere (F...
4. I Haven't Got Anything Bette...
5. If You Could Love Me (Featur...
6. Why Don't You Do Right (Feat...
7. The Meaning of the Blues (Fe...
8. Zoot Walks In (Featuring Car...
9. Where Are You? (Featuring Ca...
10. Spring Will Be A Litle Late...
11. A Cottage For Sale (Featurin...
12. I Never Loved Anyone (Featur...
13. We'll Meet Again (Featuring...