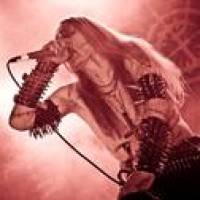 Carpathian Forest lyriikat
Alla on artistin Carpathian Forest albumit ja kappaleet listattuna. Kappaleiden lyriikat näet klikkaamalla kappaleen nimeä. Listassa on kaikki albumit ja kappaleet, joten lyriikoita ei välttämättä jokaiseen ole saatavilla.
Carpathian Forest albumit
Morbid Fascination of Death (2000)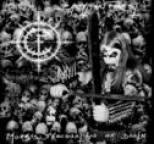 2. Doomed to Walk the Earth as...
3. Morbid Fascination of Death
4. Through Self-Mutilation
5. Knokkelmann
6. Warlord of Misantrophy
9. Cold Comfort
10. Speechless
12. Nostalgia (demo track)
Black Shining Leather (2006)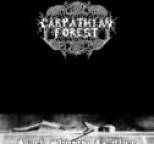 2. The Swordsmen
5. Lupus
6. Pierced Genitalia
8. Lunar Nights
11. A Forest
F*ck You All (2006)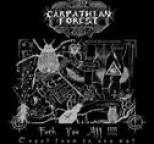 1. VI Apner Porten Til Helvete
2. The Frostbitten Woodlands Of...
3. Start Up The Incinerator (He...
5. Diabolism (The Seed And The...
Strange Old Brew (2006)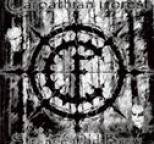 1. Intro - Damnation Chant
3. Mask of the Slave
5. Thanatology
6. The Suicide Song
8. Cloak of Midnight
10. Theme from Nekromantikk
11. The Good Old Enema Treatment
12. He's Turning Blue
Through Chasm, Caves and Titan Woods (2007)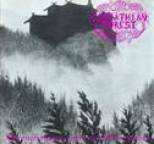 1. Carpathian Forest
5. Journey Through the Cold Moo...
We Are Going To Hell For This - Over A Decade Of Perversions (2007)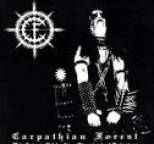 4. Bloodlust and Perversion
6. In The Shadows Of The Horns
9. Morbid Fascination Of Death...
11. Mask Of The Slave (Live)
15. Doomed To Walk The Earth As...
18. Death Triumphant
Defending the Throne of Evil (2012)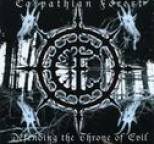 5. Hymne Til Døden
6. Ancient Spirit of the Underw...
9. Christian Incoherent Drivel
12. Cold Murderous Music
Fuck You All !!!! (2012)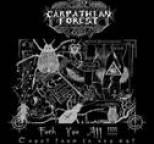 6. Dypfryst / Dette Er Mitt Hel...
7. Everyday I Must Suffer (feat...
8. The First Cut Is the Deepest
9. Evil Egocentrical Existencia...
10. Shut Up, There Is No Excuse...
Skjend hans lik (2012)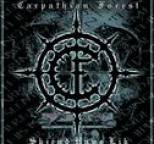 2. Humiliation Chant
3. Spill the Blood of the Lamb
7. Wings Over the Mountain of S...
8. The Woods of Wallachia
9. Through the Black Veil of th...