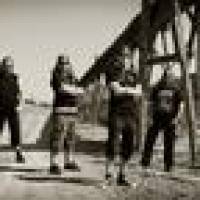 Catamenia lyriikat
Alla on artistin Catamenia albumit ja kappaleet listattuna. Kappaleiden lyriikat näet klikkaamalla kappaleen nimeä. Listassa on kaikki albumit ja kappaleet, joten lyriikoita ei välttämättä jokaiseen ole saatavilla.
Catamenia albumit
Kappaleet, joiden albumi ei ole tiedossa
VIII - The Time Unchained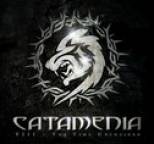 1. Garden of Thorns
11. From Out to Nowhere (Faith N...
13. Synti Voittaa (Shitter Limit...
Morning Crimson (1999)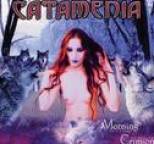 1. Aurora Borealis
2. Talviyön varjot
3. ...and Winter Descends
4. In Blood They Lay
5. Beauty Embraced by the Night
6. Passing Moment of Twilight T...
7. Cast the Stars Beyond
8. Morning Crimson
9. The Forests of Tomorrow
11. When the Frost Took the Lake...
12. Shadeweaver's Season
13. Winternacht
Eternal Winter's Prophecy (2000)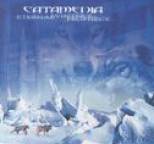 1. Gates of Anubis
2. Soror Mystica
3. Blackmension
4. Kingdom of Legions
5. Half Moons, Half Centuries
6. Forever Night
7. Dawn of the Chosen World
8. Eternal Winter's Prophecy
9. In the Void
10. The Darkening Sun
11. In the Capricorn's Cradle
Chaos Born (2005)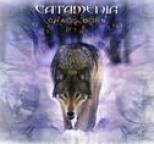 1. Kuolon tanssi
2. Calm Before the Storm
3. The Fallen Angel Pt.I
4. The Fear's Shadow
6. Lost in Bitterness
7. The Era
8. The Fallen Angel Pt.II
9. One With Sorrow
Eskhata (2005)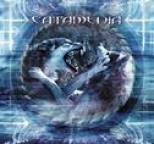 1. Storm
2. Rain of Blood
3. Flames
4. Vortex
5. Coexistence Circle
6. Landscape
7. Karma
8. Astral Tears
10. Beyond the Starlight
11. Eskhata
Halls of Frozen North (2005)
2. Into Infernal
3. Freezing Winds of North
4. Enchting Woods
5. Halls of Frozen North
6. Forest Enthroned
7. Awake in Dark
8. Song of the Nightbird
9. Icy Tears of Eternity
10. Burning Aura
11. Child of Sunset
12. Land of the Autumn Winds
13. Pimeä yö
14. Outro
Winternight Tragedies (2005)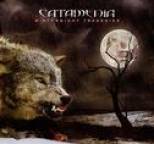 1. The Heart of Darkness
2. Verikansa
3. Strength and Honor
4. The Crystal Stream
5. Kaamos Warrior
7. Perintö Pohjolan
8. Iced Over
9. The Ancient
10. Fuel for Hatred
Location: COLD (2006)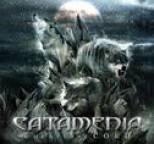 1. Tribe of Eternity
2. Gallery of Fear
3. Coldbound
4. Tuhat Vuotta
6. Zero Gravity
7. Location:COLD
9. Expect No Mercy
The Time Unchained (2008)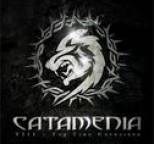 1. Garden Of Eden
3. Tuhon Oma
4. Dominion
6. Embody And Behold
7. Fallen
8. Uhrimalja
9. Road Of Bones
10. The Last Day Before
Cavalcade (2010)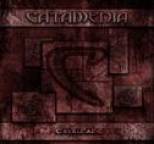 1. Blood Trails
2. Cavalcade
3. The Path That Lies Behind Me
4. Silence
5. Quantity Of Sadness
6. Post Mortem
7. The Vulture's Feast
8. A Callous Mind
9. Reincarnation
10. Angry Again