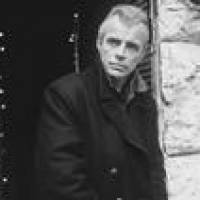 Dale Watson lyriikat
Alla on artistin Dale Watson albumit ja kappaleet listattuna. Kappaleiden lyriikat näet klikkaamalla kappaleen nimeä. Listassa on kaikki albumit ja kappaleet, joten lyriikoita ei välttämättä jokaiseen ole saatavilla.
Dale Watson albumit
Trucking Sessions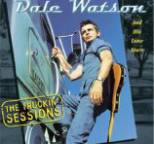 Live in London...England! (2002)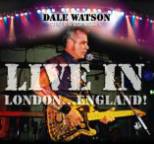 1. Real Country Song
5. Mama's Hungry Eyes
6. Another Day, Another Dollar
7. Legends
11. Lee's Liquor Lounge
15. Break Your Own Heart
17. I Got Stripes
Dreamland (2004)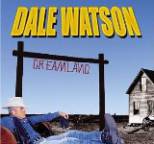 1. Ain't A Cow In Texas
2. Love At First Sight
4. California Wine
5. Never Ever
6. Dreamland
8. Way Down Texas Way
9. She Don't Care
11. Pretty Girls
Whiskey Or God (2006)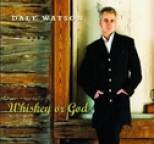 1. Sit And Drink And Cry
2. Whiskey Or God
6. It Hurts So Good
8. Darlin' Look At Me Now
9. I Wish I Was Crazy Again
10. I Ain't Been Right, Since I'...
11. Tequila And Teardrops
12. 38..21..34
13. Outta Luck
14. Heeah!!
From The Cradle To The Grave (2007)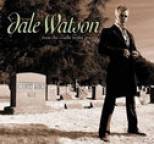 1. Justice For All
2. It's Not Over Now
3. Time Without You
6. From the Cradle to the Grave
8. Yellow Mama
10. Runaway Train
One More Once More - Dale Watson's Honky Tonk Swing Album (2008)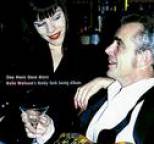 1. Once More
2. You Win Again
3. You've Got Me Now
4. Do You
5. So Glad You're Mine
6. Cupid
7. 6 Days
8. Monterrey
9. San Antone
10. Deep in the heart
11. Wagon
12. Danced All Night
The Truckin' Sessions: Volume Two (2009)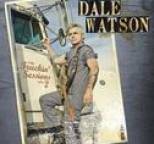 1. Drag N Fly
2. Jack's Truck Stop & Cafe
4. 10-4
7. Hero
8. I Got to Drive
10. Me and Freddie and Jake
11. Truckin' Queen
12. Let This Trucker Go
Live In London (2010)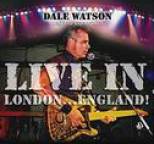 1. Intro
3. Can't Be Satisfied
5. Legends...What If
6. Heart of Stone
11. You Are My Friend
12. How To Break Your Own Heart
13. Country My Ass
15. No Fussin' No Cussin'
16. Closing / Call It A Night
The Truckin' Sessions (2010)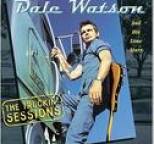 1. Good Luck N' Good truckin' T...
3. Heaven In Baltimore
5. Makin' Up Time
6. Flat Tire
7. Drag Along and Tag Along
8. Exit 109
9. Help Me Joe
10. Loose Nut Behind the Wheel
11. You've Got A Long Way To Go
13. I'm Fixin' To Have Me A Brea...
14. I Gotta Get Home To My Baby
Best Of The Hightone Years (2014)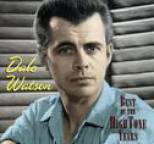 2. You Lie
3. Caught
4. Honkiest Tonkiest Beer Joint
5. Cheatin' Heart Attack
6. Blessed Or Damned
7. Nashville Rash
8. Truckin' Man
9. Tell 'Em I Ain't Here
12. Cowboy Lloyd Cross
13. Truckstop In La Grange
Blessed Or Damned (2014)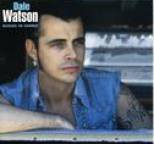 6. Poor Baby
7. It's Over Again
8. Fly Away
10. That's What I Like About Tex...
11. Everyone Knew But Me
12. Sweet Jesse Brown
Cheatin' Heart Attack (2014)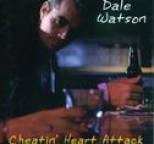 1. List of Reasons
3. She Needs Her Mama
4. That's the Day
7. Tonite, All Day Long
9. Wine, Wine, Wine
12. Holes In The Wall
13. Texas Boogie
14. Don't Be Angry
I Hate These Songs (2014)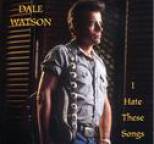 2. Wine Don't Lie
3. Hair Of the Dog
5. That's Pride
6. I Won't Say Goodbye
7. Leave Me Alone
9. Take A Look At Your Neighbor
10. Life Is Messy
11. Ball & Chain
12. Count On You
13. Pity Party
14. Hey Driver