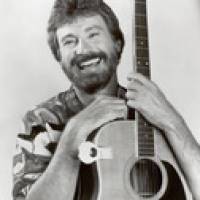 Dan Crow lyriikat
Alla on artistin Dan Crow albumit ja kappaleet listattuna. Kappaleiden lyriikat näet klikkaamalla kappaleen nimeä. Listassa on kaikki albumit ja kappaleet, joten lyriikoita ei välttämättä jokaiseen ole saatavilla.
Dan Crow albumit
A Friend, a Laugh, A Walk in the Woods (2005)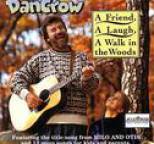 1. Walk Outside
2. A Happy Horse
3. Marching Music
5. The Zucchini Zong
6. Blowing Up Balloons
7. Walkin' On My Wheels
8. A Freind, A Laugh, A Walk In...
9. Forget It
10. The Shape Of My Shadow
11. Haleakala
12. On The Move
13. Yea Daddy
14. To Be A Friend
Sing-a-Ling with Friends (2010)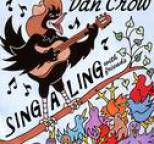 1. Pop Goes the Weasel (feat. D...
2. Oh, Susanna (feat. Joanie Ba...
3. Yankee Doodle (feat. Ian Whi...
4. The Wheels on the Bus (feat....
5. I've Been Workin' on the Rai...
6. The Old Chisolm Trail (feat....
7. Crawdad (feat. Chris Sanders...
8. This Old Man (feat. Peter Al...
9. Buffalo Gals (feat. Dennis O...
10. Mama Don't 'Low (feat. Fred...
12. Skip to My Lou (feat. Stephe...
13. Polly Wolly Doodle (feat. Bo...
14. Old Mac Donald Had a Farm (f...
15. Talk Like a Pirate Day (feat...
16. Pirate Jokes (feat. Scott Ke...
SoundSongs Revisited (2010)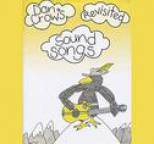 2. Soup Soup Soup (The S Sound)
3. Apples and Bananas (The Long...
4. Kiss a Cow (The K and Hard C...
6. Oops (The P Sound)
7. The Bag (The Short A Sound)
9. A Tiggership (The Short I So...
10. Poohs Honey Pot (The Short O...
11. The Heffalump Hunt (The Shor...
12. Pooh Bakes A Cake (The Long...
13. Sneeze In Threes (The Long E...
14. A Very Wide Pooh (The Long I...
15. Eeyores Cold Nose (The Long...
16. A Tune For June (The Long U...
17. I Love My Pillow (The L Soun...
18. No More Gum (The M Sound)
20. Rain Rain Rain (The R Sound)
21. Time To Take Time (The T Sou...
22. Each A Little Bit Different
23. Make A Choice
24. Taking Turns
25. Oops! Part Two
26. Harmony Island
27. Snow
Oops! (2011)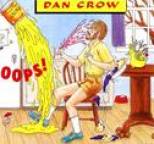 1. Oops
2. My Mouth
3. I Had Ham
4. The Ballad of Reuben Rooster
5. American Gum
6. The Potato Goat
7. Miranda (Was Born In A Barn)
8. In that Bubble
9. Kiss A Cow
10. Dogs
12. The Skinny Pig
15. Yambo