Dave Edmunds lyriikat
Alla on artistin Dave Edmunds albumit ja kappaleet listattuna. Kappaleiden lyriikat näet klikkaamalla kappaleen nimeä. Listassa on kaikki albumit ja kappaleet, joten lyriikoita ei välttämättä jokaiseen ole saatavilla.
Dave Edmunds albumit
A Pile Of Rock Live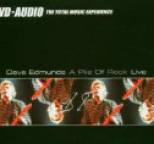 Chronicles (1968-84)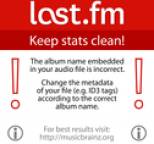 1. Sabre Dance [Love Sculpture]
2. You Can't Catch Me [Love Scu...
14. Baby Ride Easy
17. Warmed Over Kisses
18. From Small Things Big Things...
Dave Edmunds Best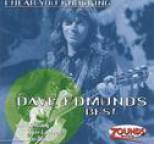 2. Information (Live)
6. I Knew The Bride (When She U...
9. Crawling From The Wreckage (...
11. Steel Claw
Tracks on Wax 4 (1978)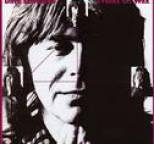 1. Trouble Boys
2. Never Been In Love (LP Versi...
3. Not A Woman, Not A Child (LP...
4. Television (LP Version)
5. What Looks Best On You (LP V...
7. Deborah
8. Thread Your Needle (LP Versi...
10. It's My Own Business (LP Ver...
Best Of Dave Edmunds (1992)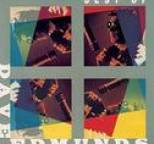 3. Deep In The Heart Of Texas
4. Don't You Double
6. Breaking Out
9. Bail You Out
10. Feel So Right
11. The Shape I'm In
12. Some Other Guy
13. Don't Call Me Tonight
14. Louisiana Man
16. S.O.S.
18. Generation Rumble
21. Can't Get Enough
23. How Could I Be So Wrong
30. The Wanderer - Live
34. I Hear You Knockin' - Live
Rockpile (2001)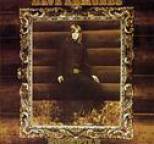 From Small Things: The Best Of Dave Edmunds (2003)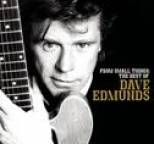 4. I Hear You Knockin'
6. Let It Be Me
7. Crawling From The Wreckage
8. Almost Saturday Night
9. Warmed Over Kisses (Left Ove...
12. Girls Talk [live]
13. Information
14. Slipping Away
15. Something About You
17. Stay With Me Tonight
19. Ju Ju Man [live]
21. Do You Wanna Dance
22. Run Rudolph Run
I Hear You Knocking (2003)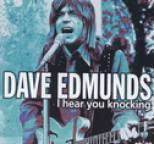 1. You Can't Catch Me
2. The Stumble
3. Sabre Dance
4. In The Land Of The Few
6. Down, Down, Down
8. Farandole (Arlesienne Suite...
9. Wang Dang Doodle
10. (I Am) A Lover Not A Fighter
11. Egg Or The Hen
12. 3 O'Clock Blues
13. So Unkind
14. The Promised Land
16. Outlaw Blues
17. Sweet Little Rock And Roller
18. Don't Answer The Door
Repeat When Necessary (2005)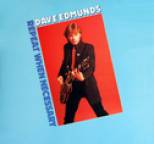 1. Girls Talk
3. The Creature from the Black...
4. Sweet Little Lisa
5. DYNAMITE
6. Queen Of Hearts
8. Goodbye Mr. Good Guy
9. Take Me For A Little While
10. We Were Both Wrong
11. BAD IS BAD
The Best of Dave Edmunds (2005)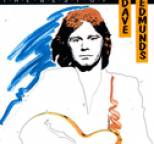 Get It (2007)