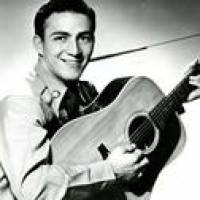 Faron Young lyriikat
Alla on artistin Faron Young albumit ja kappaleet listattuna. Kappaleiden lyriikat näet klikkaamalla kappaleen nimeä. Listassa on kaikki albumit ja kappaleet, joten lyriikoita ei välttämättä jokaiseen ole saatavilla.
Faron Young albumit
Essential Faron Young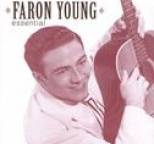 The Classic Years 1952-62 (1994)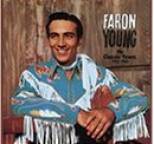 3. Place for Girls Like You
8. Just Married
9. Baby My Heart
10. What's the Used to Love You
11. That's What I'd Do For You
12. I'm Gonna Tell Santa Claus o...
14. I Hardly Knew it Was You
16. You're Right (But I Wish You...
18. I'm So in Love with You
23. Tattle Tale Tears
26. I Knew You When
28. Foolish Pride
34. Better Things Than These
40. Candy Kisses
41. Have I Told You Lately That...
45. I'll Be Yours
46. Sweethearts or Strangers
47. Shame On You
48. Worried Mind
50. I'm a Poor Boy
52. You Are My Sunshine
55. Vacation'S Over
58. Face of Love
60. We're Talking It Over
61. I Made a Fool of Myself
62. I'll Be Alright (In the Morn...
64. I'll Be Alright (In the Morn...
65. Out of My Heart
70. Last Night At the Party
71. Long Time Ago
73. Tennessee Waltz
75. Making Believe
76. Almost
77. Mom and Dad's Waltz
79. Bouquet of Roses
80. Slowly
81. Bimbo
84. I'll Go On Alone
85. Honey Stop! (And Think Of Me...
86. Locket
87. Snowball
90. I Can't Dance
91. Once in a While
97. World So Full of Love
102. Safely in Love Again
104. Part Where I Cry
106. Big Shoes
107. Believing in Yourself
108. Comeback
110. Things to Remember
111. I Fall to Pieces
113. Moments to Remember
115. I Can't Find the Time [Versi...
116. Trail of Tears
117. I Let It Slip Away
118. Let's Pretend We're Lovers A...
120. How Can I Forget You
121. I'll Fly Away
123. He Was There
124. How Long Has It Been
126. My Home Sweet Home
127. Suppertime
129. What Can He Do
133. I Won't Have to Cross Jordan...
134. Traveling On
135. My Wonderful Lord
138. God Bless God
139. Don't Take Your Love from Me
140. If I Had You
143. Who Wouldn't Love You
149. Nearness of You
150. Sweet and Lovely
20th Century Masters: The Millennium Collection: Best Of Faron Young (2001)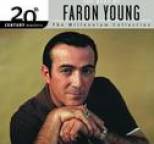 2. Walk Tall (Walk Straight)
6. Your Time's Comin'
7. If I Ever Fall In Love (With...
9. Step Aside
10. Leavin' And Sayin' Goodbye
Hello Walls (2006)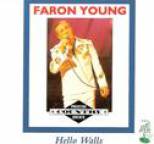 7. Face to the Wall
11. Three Days
12. Cryin? Time
13. I Could Never Be Ashamed of...
The Complete Capitol Hits Of Faron Young (2008)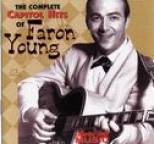 The Best of Faron Young (2011)