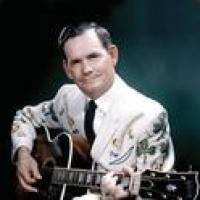 Hank Locklin lyriikat
Alla on artistin Hank Locklin albumit ja kappaleet listattuna. Kappaleiden lyriikat näet klikkaamalla kappaleen nimeä. Listassa on kaikki albumit ja kappaleet, joten lyriikoita ei välttämättä jokaiseen ole saatavilla.
Hank Locklin albumit
RCA Country Legends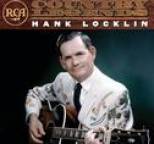 1. Celebrate Jesus
2. Why Baby Why
5. Send Me the Pillow That You...
10. One Step Ahead of My Past
12. Happy Birthday to Me
13. Happy Journey
14. We're Gonna Go Fishin'
15. Followed Closely by My Teard...
16. The Country Hall of Fame
17. Danny Boy
18. Bonaparte's Retreat
19. Please Help Me, I'm Falling...
Hank Locklin Fifty Favourites (2011)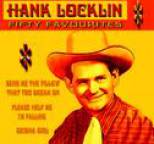 9. You Burned a Hole in My Hear...
13. To Whom It May Concern
14. The Holy Train
16. I Could Love Love You Darlin...
18. Born to Ramble
20. Who Do You Think You're Fool...
21. I Always Lose
22. Stumpy Joe
23. Down Texas Way
24. Picking Sweethearts
25. Shadows
27. The Red Rose
28. Mysterys Of Life
33. You're Out of Step With the...
34. These Ruins Belong to You
37. A Good Women's Love
38. I'm a Fool
39. Seven or Eleven
41. She's Better Than Most
42. How Much
43. I'm So Tired of Going Home A...
44. The Rich and the Poor
50. Send Me The Pillow You Dream...
Please Help Me I'm Falling (2011)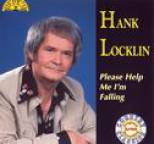 3. Flying South
4. I Was Coming Home To You
7. We're Gonna Go Fishing
8. From Here to There to You
Essential Country - Hank Locklin (2013)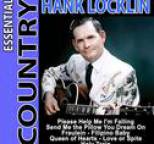 2. Send Me the Pillow You Dream...
3. Fraulein
6. Love or Spite
7. Holy Train
8. My Wild Irish Rose
11. The Wreck on the Highway
12. Let Me Be the One
13. One More Mistake
14. Rio Grande Waltz
15. My Home Town
16. A Year of Time
17. I Could Call You Darling
18. I'm Lonely Darling
19. Empty Bottle, Empty Heart
20. Blue Grass Skirt
21. Foreign Love Affair
22. Geisha Girl
23. Livin' Alone
24. Blues in Advance