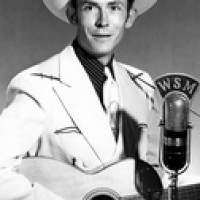 Hank Williams lyriikat
Alla on artistin Hank Williams albumit ja kappaleet listattuna. Kappaleiden lyriikat näet klikkaamalla kappaleen nimeä. Listassa on kaikki albumit ja kappaleet, joten lyriikoita ei välttämättä jokaiseen ole saatavilla.
Hank Williams albumit
40 Greatest Hits (1992)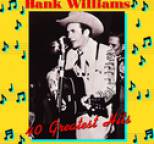 The Complete Hank Williams (1998)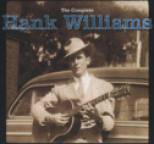 1. Calling You
5. I Don't Care (If Tomorrow Ne...
7. Honky Tonkin'
8. Pan American
11. (Last Night) I Heard You Cry...
12. Six More Miles (To The Grave...
13. Fly Trouble
14. I'm Satisfied With You
16. Rootie Tootie
19. My Sweet Love Ain't Around
20. The Blues Come Around
22. I'll Be A Bachelor Til I Die
25. Lost On the River
29. Dear Brother
31. Honky Tonk Blues (1949 Versi...
34. My Son Calls Another Man Dad...
40. My Bucket's Got A Hole In It...
44. Too Many Parties and Too Man...
45. Beyond the Sunset
46. The Funeral
47. Everything's Okay
51. Help Me Understand
52. No, No Joe
55. Just Waitin'
56. Men with Broken Hearts
62. A Home in Heaven
65. I've Been Down That Road Bef...
67. I'd Still Want You (First Ve...
74. Honky Tonk Blues
82. Be Careful of Stones That Yo...
88. Happy Rovin' Cowboy
89. Freight Train Blues
90. San Antonio Rose
91. I'm Not Coming Home Anymore
92. I Ain't Gonna Love You Anymo...
94. Why Should I Cry
97. Mother Is Gone
99. We're Getting Closer to the...
103. Honky Tonk Blues (Non-Sessio...
109. There's No Room In My Heart...
111. The Waltz of the Wind
114. I'm Free At Last
117. Little Paper Boy
119. The Battle of Armageddon
122. Thank God
123. Rock My Cradle (Once Again)
124. Don't Do It Darling
131. Dixie Cannonball (Undubbed V...
132. Roly Poly
133. Swing Wide Your Gate of Love
134. Dixie Cannonball
135. Sundown and Sorrow
136. The Devil's Train
137. The Old Home
139. Heaven Holds All My Treasure...
140. A House Of Gold
141. Singing Waterfall
142. 'Neath A Cold Gray Tomb Of S...
143. Time Has Proven I Was Wrong
144. No Not Now
147. California Zephyr
150. How Can You Refuse Him Now
151. Low Down Blues
152. Ten Little Numbers
153. Thy Burdens Are Greater Than...
155. I Ain't Got Nothin' but Time
156. Message to My Mother
157. Fool About You
158. I'm Going Home
161. Kaw-Liga (Demo With 2 False...
168. The Alabama Waltz
169. Jesus Died for Me
170. A Teardrop On A Rose
171. Jesus Is Calling
172. Wearin' Out Your Walkin' Sho...
173. When the Book of Life Is Rea...
174. There's Nothing as Sweet as...
178. Are You Walkin' And A Talkin...
180. 'Neath A Cold Gray Tomb Of S...
182. I'm A Long Gone Daddy (The &...
183. Long Gone Lonesome Blues (Th...
185. When God Dips His Love In My...
186. They'll Never Take Her Love...
187. Are You Walkin' And A Talkin...
189. I Cried Again (Rare Radio Pe...
196. I Just Don't Like This Kind...
197. Talk With Minnie Pearl (The...
198. They'll Never Take Her Love...
199. Long Gone Lonesome Blues (Th...
207. Cold Cold Heart (The AFRS Sh...
209. Old Country Church
210. A Tramp On The Street
212. I Want To Live And Love
213. Where The Soul Of Man Never...
215. I Can't Help It (If I'm Stil...
Gold (2005)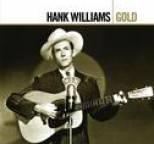 1. I Saw The Light
2. A Mansion On the Hill
4. Move It On Over
5. You're Gonna Change (Or I'm...
7. Mind Your Own Business
8. My Bucket's Got a Hole in It
10. Cold, Cold Heart
11. Howlin' At the Moon
14. Ramblin' Man
15. I Dreamed About Mama Last Ni...
18. Half As Much
21. I'll Never Get Out Of This W...
22. You Win Again
24. Please Make up Your Mind
25. Kaw-Liga
26. Take These Chains from My He...
28. Please Don't Let Me Love You
29. Someday You'll Call My Name
30. Cool Water (Undubbed Version...
33. The Angel Of Death (Undubbed...
34. Ready to Go Home
36. Weary Blues From Waitin' (No...
37. Why Don't You Love Me (Live...
40. Lost Highway (Live Edit-Heal...
Turn Back The Years - The Essential Hank Williams Collection (2005)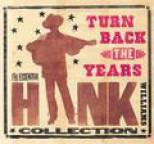 27. First Year Blues (Overdubbed...
57. When God Dips His Love In My...
59. I'll Have A New Body (I'll H...
The Best Of Hank Williams 20th Century Masters The Millennium Collection Volume 2 (2006)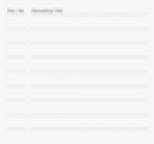 Hank Williams Selected Favorites, Vol. 3 (2011)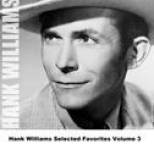 5. Honky Tonkin' - Alternate
Hank Williams Selected Hits Vol. 1 (2011)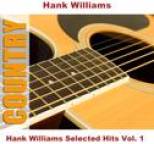 1. Howlin' At The Moon - Origin...
3. Crazy Heart - Original
6. Dear John - Original
7. I Can't Help It - Original
9. Honky Tonk Blues - Original
11. I Could Never Be Ashamed Of...
Hank Williams Selected Hits Vol. 2 (2011)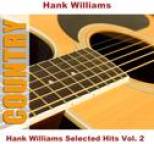 1. Jambalaya (On The Bayou) - O...
5. I Just Don't Like This Kind...
8. I'm Sorry For You - Original
9. Let's Turn Back The Years -...
10. Kaw-Liga - Original
24 Greatest Hits (2012)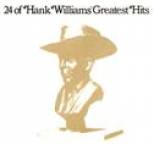 An Introduction To (2012)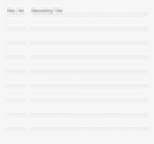 His Greatest Hits, Vol. 1 (2012)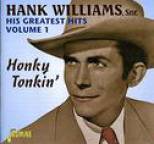 3. I Can't Get You off My Mind