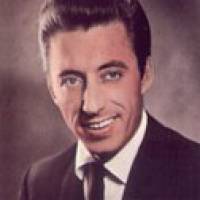 Mac Curtis lyriikat
Alla on artistin Mac Curtis albumit ja kappaleet listattuna. Kappaleiden lyriikat näet klikkaamalla kappaleen nimeä. Listassa on kaikki albumit ja kappaleet, joten lyriikoita ei välttämättä jokaiseen ole saatavilla.
Mac Curtis albumit
Rockabilly Kings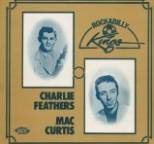 1. One Hand Loose
3. I Can't Hardly Stand It
4. Too Much Alike
5. When You Come Around
6. When You Decide
7. Everybody's Lovin' My Baby
21. Half Hearted Love (Take 5)
22. Bottle To The Baby (Take 4)
23. Too Much Alike (Take 2)
Songs I Wish I Wrote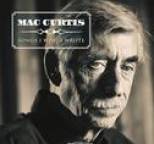 1. Singer Of Sad Songs
2. This Time Tomorrow
3. 100 Pounds Of Honey
4. Sunshine Man
7. Stay Love
8. Beautiful Annabel Lee
9. So What Let It Rain
10. Drowning All My Sorrows
11. If You Want To Be My Woman
12. Restless
13. You've Turned Down The Light...
Good Rockin' Teddy (2007)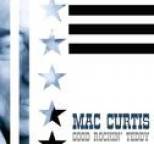 1. I'm Gonna Be a Wheel Someday
3. Good Rockin' Teddy
4. Wishin' N' Prayin'
5. The Hucklebuck
6. I'm Gonna Love You Back TO L...
7. Rockin' Pneumonia And Boogie...
8. Train Of Sin
9. Just A Little To Much
10. Hooked On Music
11. (You Can Always) Turn To Me
13. Don't Forbid Me
14. Hollywood City
Rockabilly '50s Classics (2010)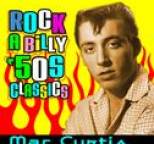 1. What You Want
2. Grandaddy's Rockin'
3. If I Had Me a Woman
4. You Are My Very Special Baby
5. Don't You Love Me
6. You Ain't Treatin' Me Right
7. Just So You Call Me
8. Blue Jean Heart
9. Goosebumps
10. Half Hearted Love
11. Say So
12. Missy Ann
14. The Low Road
15. I'll Be Gentle
16. That Ain't Nothin' but Right
Rockabilly Uprising: The Best Of Mac Curtis (2014)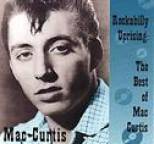 2. Good Rockin' Tomorrow
3. Party Line
4. Duck Tail
5. I'd Run A Mile To You
6. Wild, Wild Women
7. That's How Much I Love You
8. You Can't Take The Boogie Wo...
10. Turn Away From Me
11. Sidething
12. How Come It?
13. Wake Up Rock N Roll
15. More Love Where That Came Fr...
16. Real Good Itch
17. Turn To Me
18. For Your Love
19. Suntan Girl