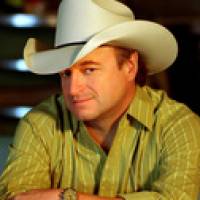 Mark Chesnutt lyriikat
Alla on artistin Mark Chesnutt albumit ja kappaleet listattuna. Kappaleiden lyriikat näet klikkaamalla kappaleen nimeä. Listassa on kaikki albumit ja kappaleet, joten lyriikoita ei välttämättä jokaiseen ole saatavilla.
Mark Chesnutt albumit
What a Way to Live (1994)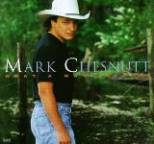 1. What a Way to Live
2. Live a Little
3. She Dreams
4. Goin' Through The Big D
5. Down in Tennessee
6. Gonna Get A Life
7. It's Almost Like You're Here
8. Rainy Day Woman (feat. Waylo...
9. This Side of the Door
10. Half of Everything (and All...
Wings (1995)
1. As The Honky Tonk Turns
2. The King Of Broken Hearts
3. Trouble
4. (I Think) I've Finally Broke...
5. Wrong Place, Wrong Time
6. I May Be A Fool
7. It Wouldn't Hurt To Have Win...
8. Pride's Not Hard To Swallow
10. Strangers
Greatest Hits (1996)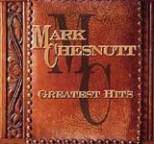 6. Ol' Country
9. Let It Rain
12. I'll Think Of Something
Almost Goodbye (2001)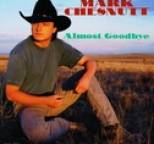 2. Woman, Sensuous Woman
3. Almost Goodbye
5. April's Fool
6. Texas Is Bigger Than It Used...
8. Vickie Vance Gotta Dance
10. The Will
Mark Chesnutt (2002)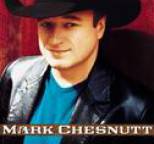 1. Don't Know Why I Do It
2. She Was
3. Sacred As A Sunday
4. I'm In Love With A Married W...
5. Population Minus One
6. You'd Be Wrong
7. I Want My Baby Back
8. Just Right For You
9. My Dreams
10. I Drew Me
11. Good Night To Be Lonely
Thank God For Believers (2004)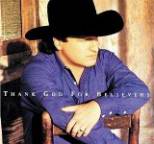 1. Goodbye Heartache
2. Thank God For Believers
3. Wherever You Are
4. I Might Even Quit Lovin' You
5. Numbers On The Jukebox
6. That Side Of You
7. Useless
8. Hello Honky Tonk
9. Any Ole Reason
10. It's Not Over (If I'm Not Ov...
I Don't Want To Miss A Thing (2005)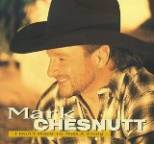 3. My Way Back Home
4. I'll Get You Back
5. That's The Way You Make An E...
7. Jolie
8. What Was You Thinking
9. I'm Gone
10. Let's Talk About Our Love
Too Cold At Home (2005)
1. Too Cold At Home
2. Brother Jukebox
4. Your Love Is A Miracle
5. Broken Promise Land
6. Too Good A Memory
7. Friends In Low Places
8. Lucky Man
9. Hey You There In The Mirror
10. Danger At My Door
Savin' the Honky Tonk (2009)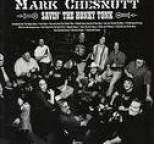 2. I'm a Saint
4. Would These Arms Be In Your...
5. You Can't do Me This Way
6. A Hard Secret To Keep
7. What Are We Doing in Love
8. Don't Ruin It for the Rest o...
9. Mama's House
10. Since You Ain't Home
11. Think Like a Woman
12. Then We Can All Go Home
13. Beer Bait and Ammo
14. My Best Drinkin'
15. Honky Tonk Heroes