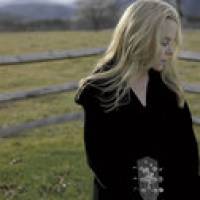 Mary Chapin Carpenter lyriikat
Alla on artistin Mary Chapin Carpenter albumit ja kappaleet listattuna. Kappaleiden lyriikat näet klikkaamalla kappaleen nimeä. Listassa on kaikki albumit ja kappaleet, joten lyriikoita ei välttämättä jokaiseen ole saatavilla.
Mary Chapin Carpenter albumit
Playlist: The Very Best Of Mary Chapin Carpenter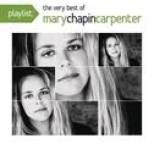 1. Stones In The Road
3. I Take My Chances
4. I Feel Lucky
6. I Am A Town
10. Only A Dream
11. The Hard Way
14. 10,000 Miles
STATE OF THE HEART (1989)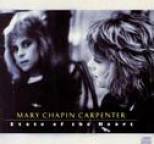 1. How Do
2. Something Of A Dreamer
3. Never Had It So Good
4. Read My Lips
5. This Shirt
9. Too Tired
10. Slow Country Dance
11. It Don't Bring You
Shooting Straight In The Dark (1990)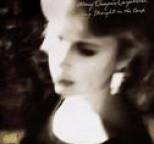 1. Going Out Tonight
2. Right Now
3. The More Things Change
6. Can't Take Love For Granted
10. You Win Again
Come On Come On (1992)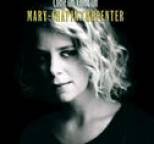 Stones In The Road (1994)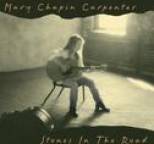 1. Why Walk When You Can Fly
6. A Keeper for Every Flame
7. Tender When I Want To Be
10. The Last Word*
12. The End of My Pirate Days
14. John Doe No. 24
15. Jubilee
21. This is Love
A PLACE IN THE WORLD (1996)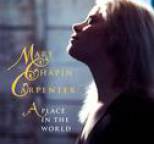 1. Keeping The Faith
2. Hero In Your Own Hometown
3. I Can See It Now
4. I Want To Be Your Girlfriend
5. Let Me Into Your Heart
6. What If We Went To Italy
7. That's Real
9. Naked To The Eye
11. The Better To Dream Of You
Party Doll And Other Favorites (1999)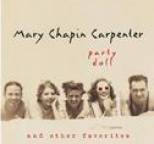 2. Wherever You Are
6. Dreamland
11. Grow Old With Me
13. I Take My Chances (Live - Ma...
14. I Take My Chances (live)
19. Stones in the Road (live)
20. Stones In The Road (Live - H...
21. Almost Home
22. Party Doll
The Essential Mary Chapin Carpenter (2003)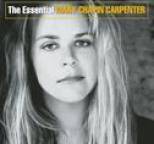 2. The Long Way Home
9. I Am A Town (PCM Stereo)
Between Here And Gone (2004)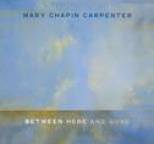 1. What Would You Say To Me
2. Luna's Gone
3. My Heaven
5. Between Here And Gone
7. Beautiful Racket
8. Girls Like Me
9. River
12. Elysium
Come Darkness, Come Light: Twelve Songs of Christmas (2008)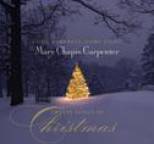 1. Once In Royal David's City
2. Hot Buttered Rum
4. On A Quiet Christmas Morn
5. Come Darkness, Come Light
6. Christmas Time In The City
11. Christmas Carol
12. Children, Go Where I Send Th...
The Calling (2008)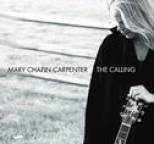 1. The Calling
3. Twilight
4. It Must Have Happened
6. Your Life Story
7. Houston
8. Leaving Song
9. On With The Song
11. Here I Am
12. Why Shouldn't We
13. Bright Morning Star
The Age of Miracles (2010)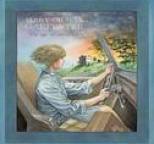 1. We Traveled So Far
2. Zephyr
3. I Put My Ring Back On
4. Holding Up The Sky
5. 4 June 1989
6. I Was A Bird
7. Mrs Hemingway
9. What You Look For
10. Iceland
12. The Way I Feel
Ashes And Roses (2012)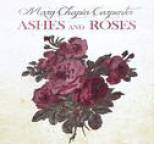 2. What To Keep And What To Thr...
4. Another Home
5. Chasing What's Already Gone
6. Learning The World
8. Don't Need Much To Be Happy
9. Soul Companion
10. Old Love
11. New Years Day
12. Fading Away
13. Jericho
Songs From The Movie (2014)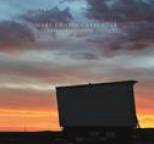 1. On And On It Goes
5. The Dreaming Road
9. Where Time Stands Still