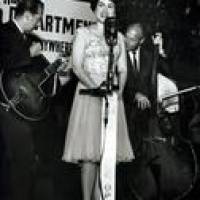 Patsy Cline lyriikat
Alla on artistin Patsy Cline albumit ja kappaleet listattuna. Kappaleiden lyriikat näet klikkaamalla kappaleen nimeä. Listassa on kaikki albumit ja kappaleet, joten lyriikoita ei välttämättä jokaiseen ole saatavilla.
Patsy Cline albumit
The Patsy Cline Collection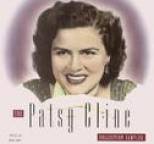 Unforgettable (1986)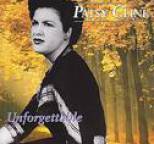 2. In Care of the Blues
5. A Stranger in My Arms
6. Crazy Dreams
7. Honky Tonk Merry Go Round
8. I Cried All the Way to the A...
9. A Church, A Courtroom, Then...
10. I've Loved and Lost Again
12. I Can't Forget You
13. Just out of Reach
14. I Love You Honey
16. Pick Me Up (On My Way Down)
17. The Heart You Break
18. Turn the Cards Slowly
19. That Wonderful Someone
20. Don't Ever Leave Me Again
21. Just a Closer Walk With Thee
22. Dear God
23. He'll Do For You
24. Never No More
The Patsy Cline Story (1989)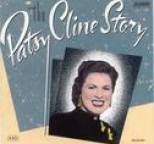 1. Heartaches
2. She's Got You
4. Strange
5. Leavin' on Your Mind
9. A Poor Man's Roses (Or a Ric...
12. Imagine That
16. Seven Lonely Days
18. Your Cheatin' Heart
19. San Antonio Rose
20. Why Can't He Be You
21. The Wayward Wind
22. So Wrong
Patsy Cline Sings Songs of Love (1995)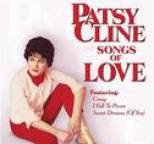 1. Faded Love
4. True Love
8. Crazy
Essential Collection (2001)
The Definitive Collection (2004)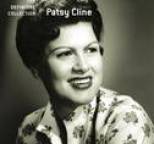 11. Half as Much
12. When I Get Through With You...
17. When You Need a Laugh
20. Always
22. Sweet Dreams
Sweet Dreams: Her Complete Decca Masters (1960-1963) (2010)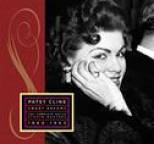 2. Shoes
9. Who Can I Count On
19. You Made Me Love You (I Didn...
27. You Were Only Fooling (While...
34. Your Kinda Love
41. Someday (You'll Want Me To W...
42. Love Letters In The Sand
49. Crazy Arms
51. I'll Sail My Ship Alone
Greatest Hits (2011)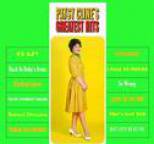 6. Ain't No Wheels On This Ship
20. There He Goes
Patsy Cline (2013)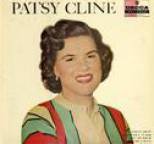 3. Today, Tomorrow and Forever
10. I Can See an Angel
Showcase (2013)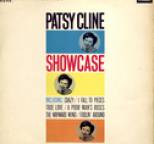 8. San Antonio
12. Have You Ever Been Lonely (H...
The US Singles Collection 1955-1962 (2013)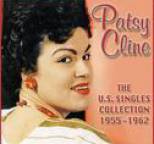 1. A Church, a Courtroom, and G...
3. Hidin' Out
6. Come on in (And Make Yoursel...
12. Try Again
15. I Don't Wanta
16. Then You'll Know
18. Walking Dream
24. If I Could See the World (Th...
26. He Will Do for You
27. Yes I Understand
28. Cry Not for Me
29. Gotta Lotta Rhythm In My Sou...
30. I'm Blue Again
32. How Can I Face Tomorrow
The Very Best Of Patsy Cline (2013)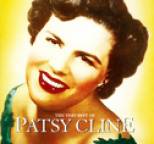 1. Stupid Cupid
4. Anytime
6. Foolin' Around
7. Come On In
9. I Can't Help It
12. Lonely Street
13. Fall to Pieces
15. That's My Desire
19. You Were Only Fooling
29. If I Could Only Stay Asleep
32. You Made Me Love You
44. Life's Railway To Heaven
49. I'm Moving Along