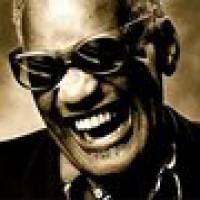 Ray Charles lyriikat
Alla on artistin Ray Charles albumit ja kappaleet listattuna. Kappaleiden lyriikat näet klikkaamalla kappaleen nimeä. Listassa on kaikki albumit ja kappaleet, joten lyriikoita ei välttämättä jokaiseen ole saatavilla.
Ray Charles albumit
Hall Of Fame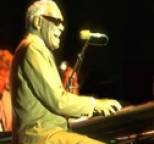 4. Heartbeaker
14. You'll Always Miss The Water
Ray Charles Anthology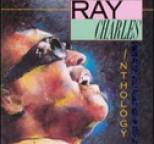 1. Hit the Road Jack
2. Georgia On My Mind
3. Let's Go Get Stoned
4. Hide nor Hair
5. America The Beautiful
7. That Lucky Old Sun (Just Rol...
8. Unchain My Heart
11. Busted
12. Crying Time
13. What'd I Say
14. Here We Go Again
15. I Got a Woman
16. Eleanor Rigby
Ray!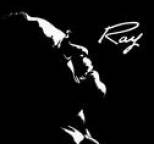 2. I've Got a Woman
5. (Night Tiime Is) The Right T...
7. Hard Times (No One Knows Bet...
13. Born to Lose
14. Bye Bye, Love
Ultimate Hits Collection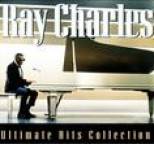 3. Fool For You
4. Greenbacks
5. Drown In My Own Tears
8. Ain't That Love
10. What'd I Say, Pts. 1 & 2
12. Them That Got
13. Sticks and Stones
15. Ruby
17. I've Got News for You
18. Seven Spanish Angels
The Best of Ray Charles: The Atlantic Years (1994)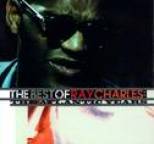 5. What Would I Do Without You
7. Come Back
12. It's Alright
16. What'd I Say, Part I
19. Tell Me the Truth (live)
Genius Loves Company (2006)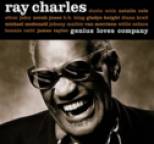 The Genius! (2007)
6. Blues Hangover (aka A Bit Of...
7. Carryin' That Load (Remaster...
8. Come Rain or Come Shine
9. Don't Let the Sun Catch You...
18. Hard Times [No One Knows Bet...
54. Two Years of Torture
60. You Won't Let Me Go
The Birth Of Soul (2008)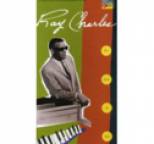 1. The Sun's Gonna Shine Again
2. Roll With My Baby
3. The Midnight Hour
5. It Should've Been Me
6. Losing Hand
7. Heartbreaker
8. Sinner's Prayer
9. Mess Around
11. Feelin' Sad
12. I Wonder Who
13. Don't You Know (Single/LP Ve...
14. Nobody Cares (Single/LP Vers...
16. Mr. Charles Blues (Single/L...
17. Blackjack (Single/LP Version...
19. Greenbacks (Single/LP Versio...
21. A Fool For You (Single/LP Ve...
26. Drown In My Own Tears (Singl...
27. Hallelujah I Love Her So (Si...
28. What Would I Do Without You...
30. I Want To Know (Single/LP Ve...
31. Leave My Woman Alone (Single...
34. Get On The Right Track Baby...
36. Swanee River Rock (Talkin' '...
37. That's Enough (Single/LP Ve...
39. What Kind Of Man Are You (Si...
41. Yes Indeed (Single/LP Versio...
42. I Had A Dream (Single/LP Ve...
43. You Be My Baby (Single/LP V...
44. Tell All The World About You...
49. Tell Me How Do You Feel
50. What'd I Say Parts I & I...
51. Tell the Truth
Mess Around (2009)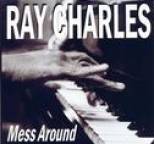 Anthology (2012)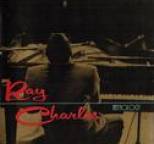 4. C.C. Rider
5. Hallelujah, I Love Her So (L...
6. Lonely Boy (I'm Just A)
7. I'll Do Anything but Work
9. Can Anyone Ask for More
11. I'm Wonderin' And Wanderin'
12. Kissa Me Baby
13. Cry
14. What Have I Done
15. Ray's Blues
17. I Gotta Woman
18. Some Day (Blue Is My Middle...
19. Hey Now
20. Don't Put All Your Dreams in...
21. Alone in the City
22. Blues Before Sunrise
24. Walkin' and Talkin'
26. I've Had My Fun
31. What I'd Say (Live)
34. Ain't That Fine
37. Let's Have a Ball
39. I'm Gonna Move to the Outski...
40. Guitar Blues
44. Let The Good Times Roll (Liv...
45. Georgia On My Mind (Live)
The Very Best of Ray Charles (2012)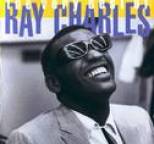 1. What'd I Say (Part 1 & 2...
2. Yes Indeed
6. Swanee River Rock (Talkin' '...
8. Honey Honey
9. Sherry (Live Version)
10. Doodlin'
13. Drown in My Own Tears (1)
14. Alexander's Rag Time Bands
15. Sweet Eyes
16. Kiss Me Baby
17. I'm Moving On
18. Let the Good Time Rolls
19. Goin Down Slow
20. Confession Blues
24. Mean to Me
25. Hard Times
26. Baby Let Me Hear You Call My...
28. I Love You, I Love You
29. Late in the Evening Blues
30. Alone In This City
32. I Surrender Dear
36. Black Coffee
37. Can't You See Darling
38. Going Down Slow
39. How Long
40. A Fool for You (Live Version...
42. Early in the Mornin'
43. I Want a Little Girl
44. Hot Rod (Live Version)
46. Don't You Know Baby
Georgia On My Mind (2013)
3. Ruby (US)
4. Unchain My Heart (US)
5. At the Club (US)
7. Careless Love (US)
8. Hide nor Hair (US)
9. I'm Moving On (US)
10. My Bonnie (US)
11. Rosetta (US)
17. Baby Won't You Please Come H...
18. What'd I Say (US)
20. Let the Good Times Roll (US)
Ray Charles (2013)
2. I Used To Be So Happy
3. Come Back Baby
4. I Live Only For You
5. Easy Riding Gal
8. A Fool for You
9. I'm Going Down to the River
10. Swanee River Rock
12. The Night Time Is the Right...
13. Don't You Know
18. Believe to My Soul
20. . Wonder Who
The Genius of Ray Charles (2013)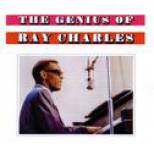 5. When Your Lover Has Gone
6. Deed I Do
9. Tell Me You'll Wait for Me
10. Don't Let the Sun Catch You...
11. Am I Blue
What'd I Say (2013)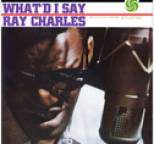 3. You Be My Baby
5. What Kind of Man Are You?
6. Rockhouse, Pts. 1 & 2
8. Tell All the World About You
9. My Bonnie
10. That's Enough
The Genius Hits the Road (2014)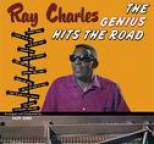 3. Basin Street Blues
6. New York's My Home
8. Moon Over Miami
9. Deep in the Heart of Texas
11. Blue Hawaii
12. Chattanooga Choo-Choo