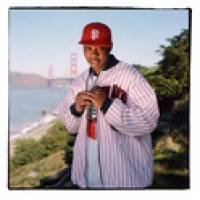 San Quinn lyriikat
Alla on artistin San Quinn albumit ja kappaleet listattuna. Kappaleiden lyriikat näet klikkaamalla kappaleen nimeä. Listassa on kaikki albumit ja kappaleet, joten lyriikoita ei välttämättä jokaiseen ole saatavilla.
San Quinn albumit
I Give You My Word.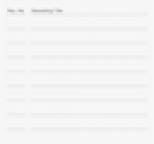 The Mighty Quinn (2001)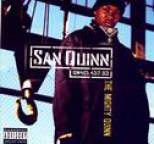 Extreme Danger (2004)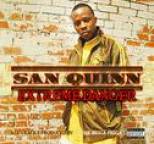 Live N Direct (2005)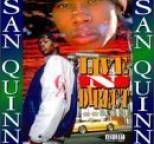 4. A Tight Lacin'
5. Fo' Real
8. Time 2 Rise (Featuring JT Th...
10. Beneath The Layers
11. Live-N-Direct
14. How Low Can U Go
The Hustle Continues (2007)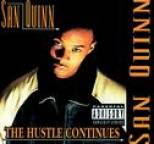 3. Shock The Party (featuring J...
9. Tha Filthy
10. Overcoming Confrontations
11. Negativity
12. Word To Tha Wise
From A Boy To A Man (2008)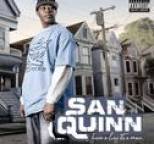 1. Boy To A Man
3. Wind It Up
5. Rockin' Up Work
6. Reinforced Steel
8. My Brother
9. Upside Down
10. Dreamin' Of Riches
11. 3rd Eye
12. Catch A Body
13. Billionaire (What We Call Li...
14. Ready to Go
16. My Zone
17. Devotion
18. Do Ya Thizzle (Do Ya Thizzle...
Don't Cross Me (2009)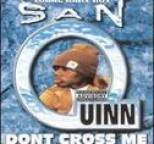 The Rock: Pressure Makes Diamonds (Collector's Edition) (2009)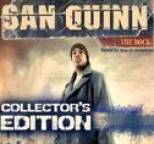 Black and Orange (Giants Anthem) (2010)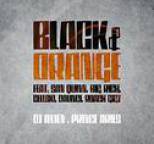 2. Still in Me
3. Don't Ask Questions
5. All Day Smacking
7. Money Over Nothin
9. 415 Home of the Hustle
A Hustler's Hope (2011)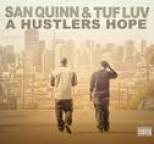 2. Taliban Suicide
3. Like Me
5. Passion
6. Guess Who
8. On My G
9. Tryna Get Paid
10. Foolin' Around
11. Drunk In San Francisco
12. Blade Runner