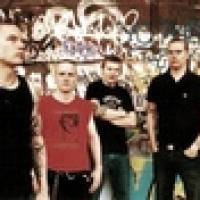 Wasted lyriikat
Alla on artistin Wasted albumit ja kappaleet listattuna. Kappaleiden lyriikat näet klikkaamalla kappaleen nimeä. Listassa on kaikki albumit ja kappaleet, joten lyriikoita ei välttämättä jokaiseen ole saatavilla.
Wasted albumit
Kappaleet, joiden albumi ei ole tiedossa
Suppress & Restrain (2000)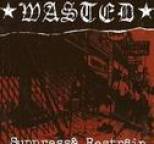 1. Hatecrime
2. Here, Now & Always
3. Let It Go (As Far as It Goes...
5. Barrel of a Loaded Gun
6. Disconnected
7. Pacified (By War)
8. Tell Me Something New
9. Jaded Eyes
10. Root of All Evil
11. Conscious Choice
12. Victims
14. Passing Phase
15. They Don't Give a Fuck About...
Down and Out (2001)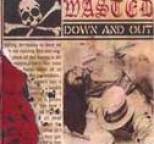 1. It Won't Go Away
2. Payback Time
3. No End in Sight
4. The Corner
5. Two-faced
8. Reality Check
9. Scarred
10. In the Suburbs
11. Wounds
12. Recruits
13. Fuel
Can't Wash Off the Stains (2003)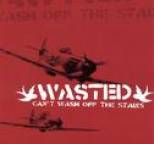 Here We Go Again (Singles Collection) (2003)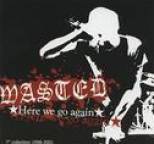 1. Bad Ones
2. Unnecessary
3. Weak Guy
4. Barbed Wire
5. No Reason
6. In God We Trust
7. Braindamage
8. As One
9. Battle Of Life
10. Catstrophe
11. Shopping Cart
12. Twisted Attitude
13. War heroes
14. Suburban Kids
15. Nuisance For Society
16. Liberation
18. White Trash Disease
19. Fight Back
20. Not From Your World
21. Terrorist (In A Socially Acc...
22. Kick In The Head
23. Decayed
24. F.T.C.
25. One Of Them
26. Open Door
27. Cheated And Misled
28. Barrel Of A Loaded Gun (Live...
29. Disconnected (Live)
Heroes Amongst Thieves (2004)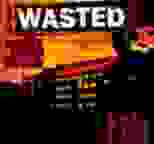 1. High On A Social Ladder
2. The Prisoner
3. Heroes Amongst Thieves
4. Dead Too Soon
6. New Sensation
7. Soundtrack for My Escape
8. Collision
9. Stealth
10. Promises & Handshakes
11. Lessons
12. The Ship of Death